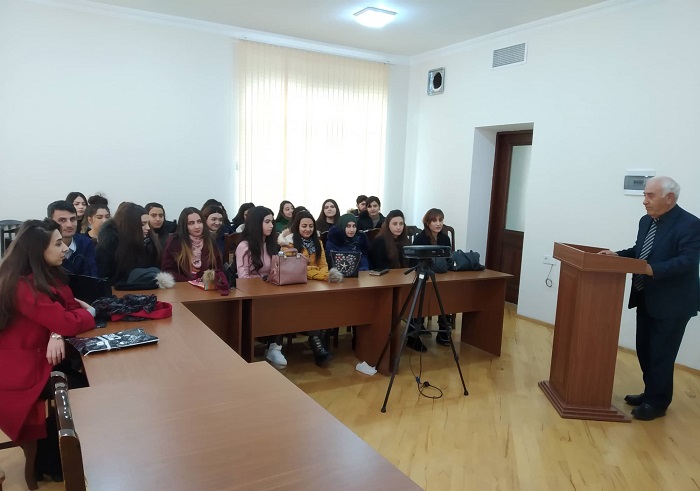 Students of Sumgait State University practice at the Institute of Polymer Materials
27.02.2019 09:55 / CONFERENCES, ASSEMBLIES
Fourth-year students of the Faculty of Chemistry and Biology of Sumgayit State University pass practical training at ANAS Institute of Polymer Materials, which will last till May 25.
The goal is to attract students to scientific work, the formulation of important practical knowledge for their future activities. Institute laboratories delivered lectures to stidents, they were informed on the equipment and the principles of its work.
©All rights are reserved. Citing to www. Science.gov.az is necessary upon using news.