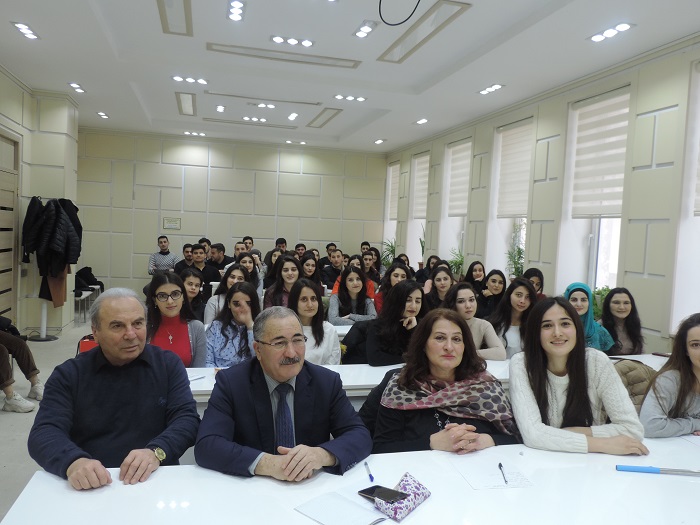 The students got acquainted with the laboratories of the Institute of Soil Science and Agrochemistry
26.02.2019 14:19 / CONFERENCES, ASSEMBLIES
4th year students of the Geography faculty of Baku State University visited the Institute of Soil Science and Agrochemistry of ANAS within the framework of the "Open Doors" Day.
The goal was to raise the scientific potential of young people and to guide the educated cadres for the future.
At the meeting with the director of the Institute, correspondent member of ANAS Alovsat Guliyev, students were informed about the history of the enterprise, research works in laboratories, as well as the importance of soil science.
Then the students got acquainted with the institute's laboratories.
©All rights are reserved. Citing to www.science.gov.az is necessary upon using news.