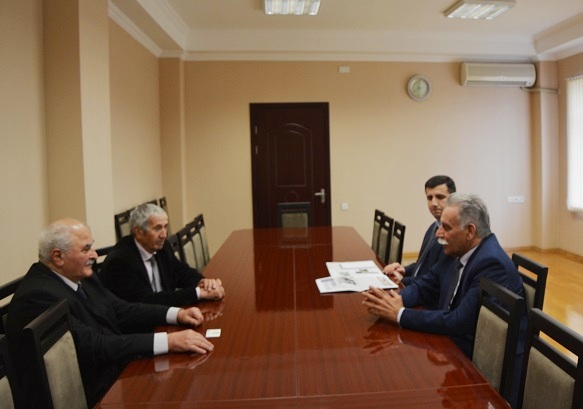 Academician Vagif Farzaliyev met newly appointed Ambassador of Afghanistan to Azerbaijan
15.02.2019 14:15 / CONFERENCES, ASSEMBLIES
Director of ANAS Institute of Chemistry Additives after A.Guliyev, academician Vagif Farzaliyev met with Khairullah Spelenai, newly appointed Ambassador Extraordinary and Plenipotentiary of the Islamic Republic of Afghanistan.
During the bilateral meeting, academician V.Farzaliyev told the guest about the history of the institute, the main scientific areas, scientific potential and the results achieved here. It was noted that there are favorable opportunities for further development of cooperation.
In turn, the ambassador spoke about the work done in science and education in Afghanistan. He noted that, Afghanistan is interested in strengthening ties with Azerbaijan in all areas, including science.
Then, the parties discussed the prospects of cooperation in the field of science.
©All rights are reserved. Citing to www. Science.gov.az is necessary upon using news.