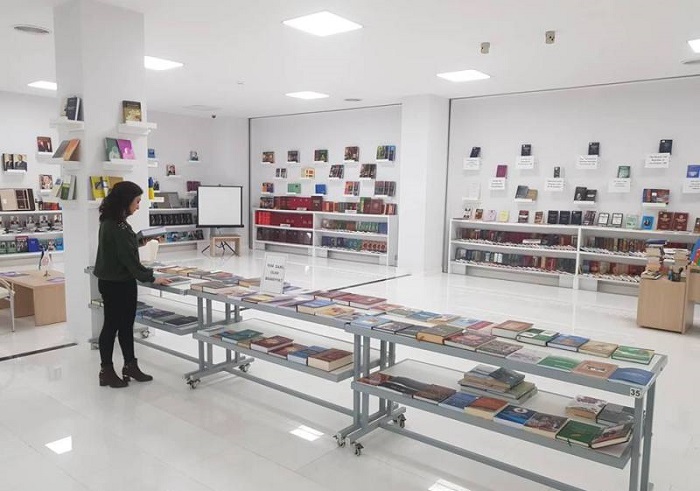 2000 copies of documents are exhibited at the Central Scientific Library
11.01.2019 14:22 / CONFERENCES, ASSEMBLIES
2000 copies of documents are displayed in the Exhibition hall of ANAS Central Scientific Library. 500 of these documents are updated every day, while the catalog list of others is presented to the reader in the electronic table in the hall.
In 2019, the exhibition hall has already received 127 documents. These documents include "Khalil Rza Uluturk's poetics" (author Alizade Asgerli), "Azerbaijanism" (author Nizameddin Shamsizade), two volumes "History of the Azerbaijani Army" (author Mehman Suleymanov) and other works included in the National Digital Memory List.
Note that at present, the exhibition hall is preparing new documents dedicated to the 20 January tragedy and memory of our martyrs.
©All rights are reserved. Citing to www.science.gov.az is necessary upon using news.