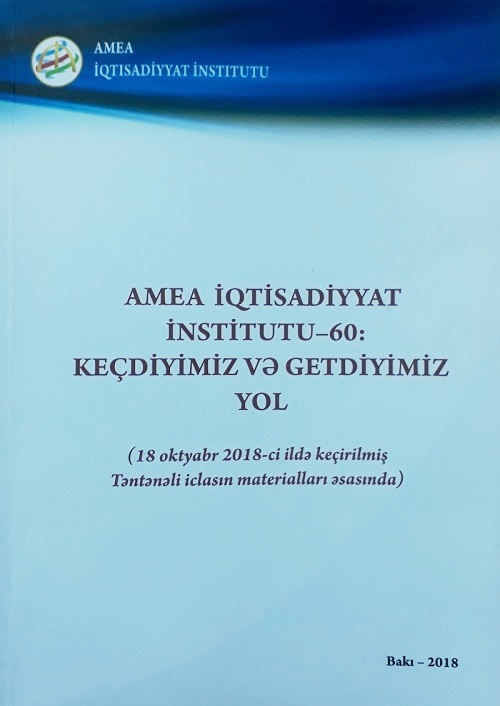 The book dedicated to the 60th anniversary of the Institute of Economics has been published
11.01.2019 11:07 / CONFERENCES, ASSEMBLIES
The book "ANAS Institute of Economy - 60: the way we passed and the way we are stepping" was published.
The editor of the book, devoted to the 60th jubilee of the institute, is the director of the enterprise, Professor Nazim Imanov, the designer is Ph.D in economy Rasmiyya Abdullayeva and the responsible person - Minare Agayeva.
The book is based on the materials of the meeting devoted to the 60th anniversary of the Institute of Economics held on October 18, 2018. Decrees of the head of the state on the official awarding of anniversary events, as well as the awarding of the institute employees are included in the book.
The publication also provides information about the past and present of the enterprise, as well as some of its goals and objectives for the near future.
©All rights are reserved. Citing to www.science.gov.az is necessary upon using news.