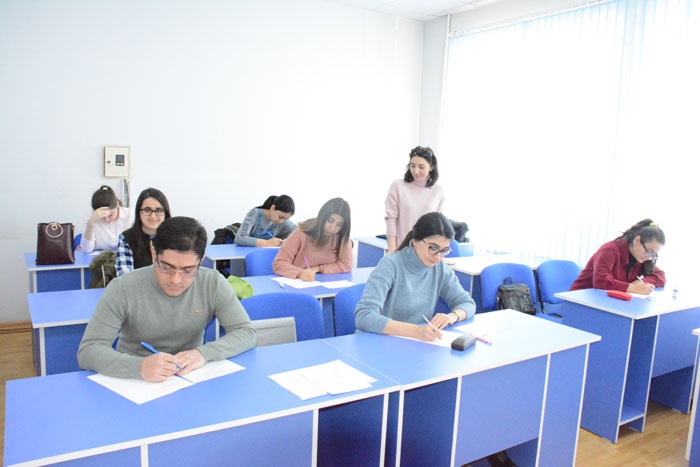 Masters of the Institute of Mathematics and Mechanics have passed exams
11.01.2019 09:39 / CONFERENCES, ASSEMBLIES
The first course masters of the Institute of Mathematics and Mechanics of ANAS have passed exams on: "Harmonic analysis", "Classical and modern problems of mathematical physics", "Diffusion and waves dissolving in solid and liquid environments", "Theory of coatings", "Modern problems of mathematics" , "Numerical Integral Equations", "Solution of Inverse Problems of Mathematical Physics", "Approximate Methods of Optimal Control Theory", "Nonlinear Differential Equations" and "Linear Equations in Banach Fields".
The exams have been successfully completed.
Let's note that the next exams will be held between January 11 - 31.
©All rights are reserved. Citing to www.science.gov.az is necessary upon using news.