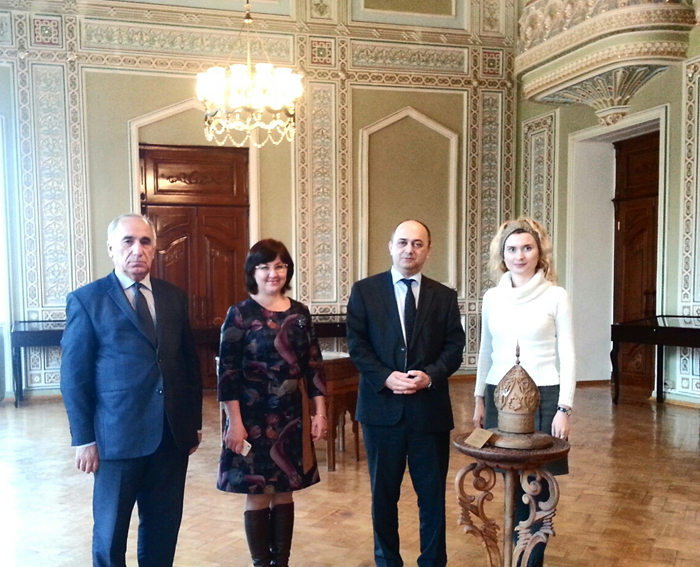 Employees of the Kazan Federal University were informed about the study of ancient manuscripts preserved at the Institute of Manuscripts
10.01.2019 09:57 / CONFERENCES, ASSEMBLIES
Scientific Secretary of the International Relations Institute of Kazan Federal University, Ph.D in philology Alsu Sharipova and assistant professor of the Department of Foreign Languages on social and humanitarian sciences Landish Yuzmukhametova visited Institute of Manuscripts named after Mohammed Fuzuli of ANAS.
Deputy Director of the Institute on Scientific Affairs, Doctor of Philology Pasha Karimov informed the guests about the way that the enterprise passed, where the work on the collection, protection and restoration of manuscripts and the activities of the departments.
P.Karimov noted that Heydar Aliyev's exceptional services are in the formation of the Institute of Manuscripts. He also underlined that the international relations of the enterprise were expanding during the years of independence.
Later, the guests got acquainted with the ancient manuscripts, which were exhibited at the exposition hall of the institute.
©All rights are reserved. Citing to www.science.gov.az is necessary upon using news.