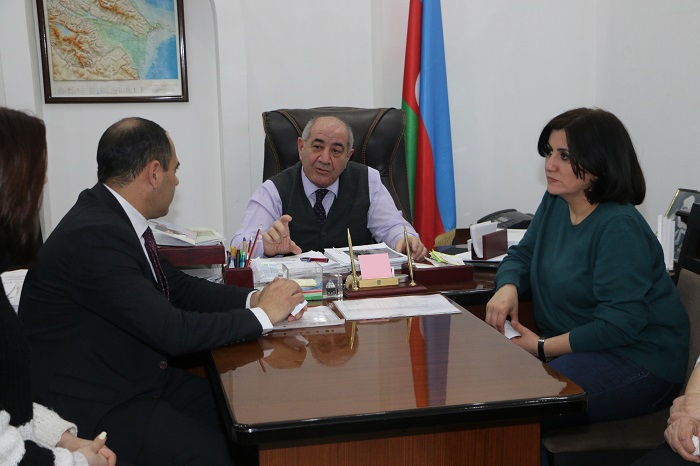 Students to be involved in research at the Republican Seismological Survey Center
20.02.2020 15:11 / CONFERENCES, ASSEMBLIES
Students of Azerbaijan University of Architecture and Construction have started their probation at the Republican Seismological Survey Center of ANAS.
In this regard, the chief teachers of the Department of Emergency Situations and Life Safety of the university, the heads of probation groups - Emil Gafarov and Ayten Ahmadova met with the Director General of RSSC, corresponding member of ANAS Gurban Yetirmishli.
Touching upon the importance of cooperation between science and education institutions, G.Yetirmishli reminded the memorandum of understanding, signed between the two organizations and spoke about the work fulfilled at the center to train highly qualified staff.
Elmar Gafarov expressed his gratitude to Mr. Gurban Yetirmisli for the conditions created at the RSSC to improve the knowledge and skills of students.
©All rights are reserved. Citing to www.science.gov.az is necessary upon using news.