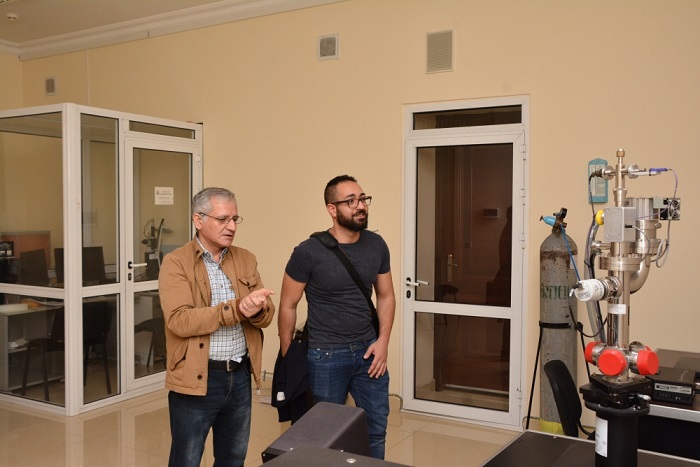 ANAS Institute of Physics discussed the research work carried out as part of an international project
25.10.2019 14:32 / CONFERENCES, ASSEMBLIES
Employees of the Institute of Electronics and Magnetism Materials, Italy Claudio Ferrari, Giovanni Attolini, Sarah Beretta and Francesco Rispoli visited ANAS Institute of Physics to discuss the results of the project "Germanium and Carbon Nanostructures for Explosive Sensors", which won the competition for 2018-2019 in accordance with a cooperation agreement between ANAS and the Italian National Research Council.
Under the guidance of a Leading researcher of the Laboratory of Bionanostructure Physics Nahida Musaeva were discussed experiments and a plan for further work was developed.
The guests also got acquainted with the modern material and technical base in the innovation sector of the Institute of Physics.
©All rights are re served. Citing to www.science.gov.az is necessary upon using news.