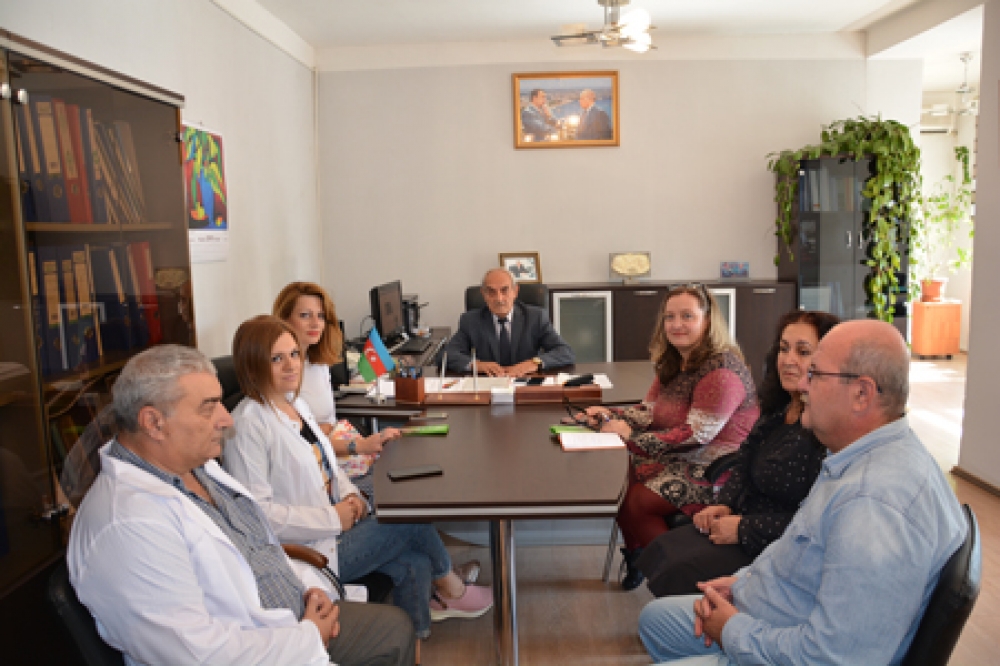 Institute of Radiation Problems held a meeting with Macedonian scholars
08.10.2019 10:21 / CONFERENCES, ASSEMBLIES
Institute of Radiation Problems of ANAS held a meeting with the staff of the National Institute for the Protection of Cultural Heritage of Macedonia Sanja Velkovska and Lule Prusi.
Director of the institute corresponding member of ANAS Ogtay Samadov informed the guests on the establishment history of the institute, research directions, obtained outcomes, including international cooperation ties.
Then the guests got acquainted with laboratories of the Institute of Radiation Problems. They were informed about the research and equipment conducted by the Archeological Findings Group in the laboratory on age determination in the laboratory.
At the end of the meeting, the sides discussed the prospects of cooperation between the enterprises.
©All rights are reserved. Citing to www.science.gov.az is necessary upon using news