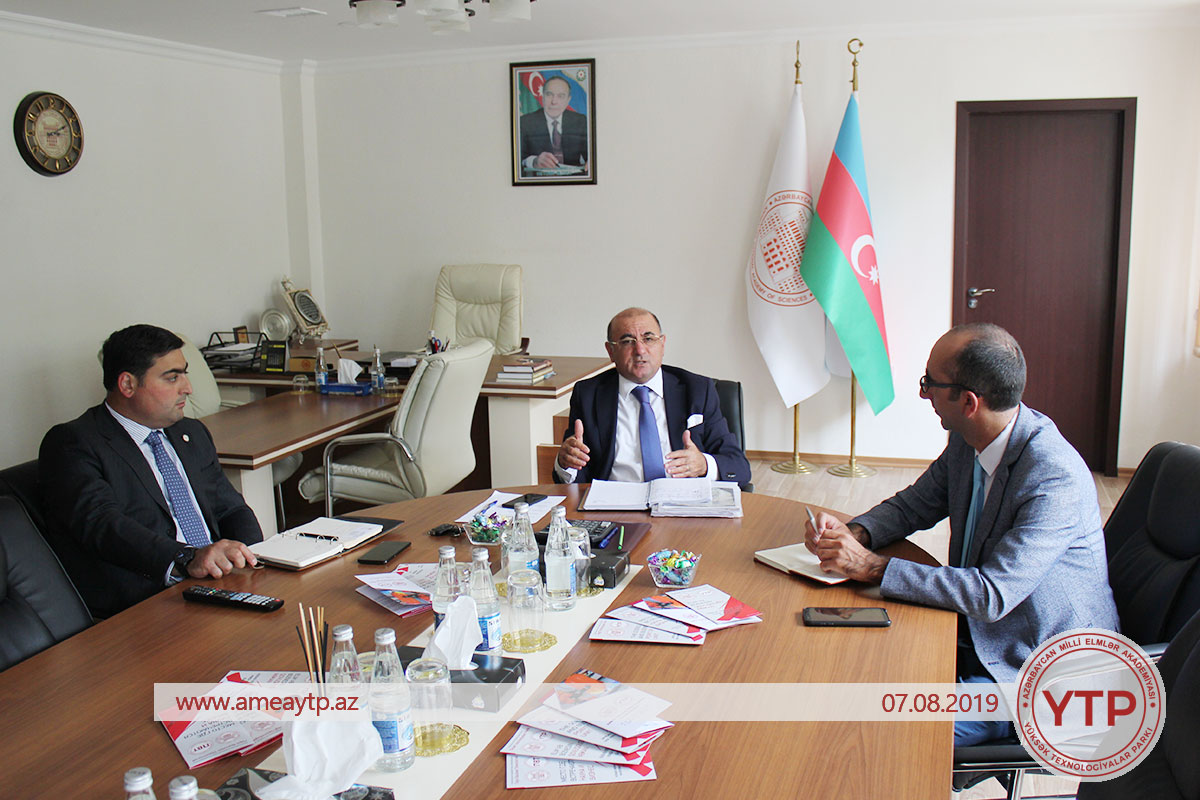 High Technology Park held a meeting with a representative of the SMB AR Development Agency
08.08.2019 10:25 / CONFERENCES, ASSEMBLIES
ANAS High Technologies Park held a meeting with the representative of Small and Medium Business Development Agency (SMB) of the Republic of Azerbaijan.
During the meeting, Director of High Technology Park, PhD in Economy Nazim Shukurov noted that, the significant works had been done to develop of small and medium businesses and increase the share of science in the national economy.
The two sides exchanged views on the organization of joint cooperation and implementation of joint projects.
The representative of SMB AR Development Agency got acquainted with the laboratory of the Academy of Oil and Gas Production, which was established on the initiative of ANAS, which meets international standards and conducts high-level tests of accredited oil and petrochemical products.
©All rights are re served. Citing to www.science.gov.az is necessary upon using news.