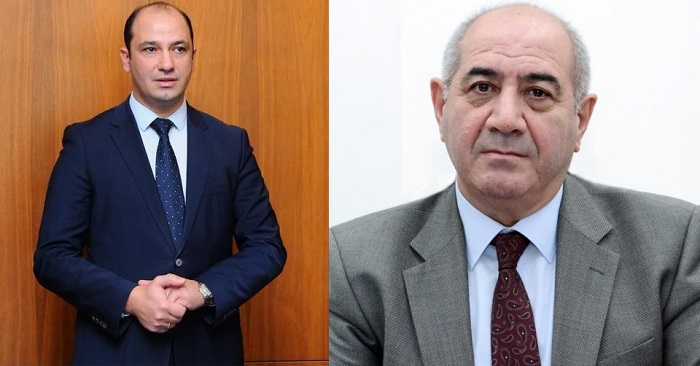 The students of the French-Azerbaijani University will practice at the RSSC
29.07.2019 15:23 / CONFERENCES, ASSEMBLIES
Director of the French-Azerbaijani University in Baku, Associate Professor Vazeh Asgarov visited the Republican Seismic Survey Center (RSSC) of the National Academy of Sciences (ANAS).
At the meeting with director-general of the Center, correspondent member of ANAS Gurban Yetirmishli, issues of bilateral cooperation, the experience of the students of the French-Azerbaijan University in RSSC were discussed.
It should be noted that at the initiative of the University of Strasbourg and the French-Azerbaijani University, students of this specialty will study internships at the expedition stations of the RSSC staff.
©All rights are reserved. Citing to www.science.gov.az is necessary upon using news.