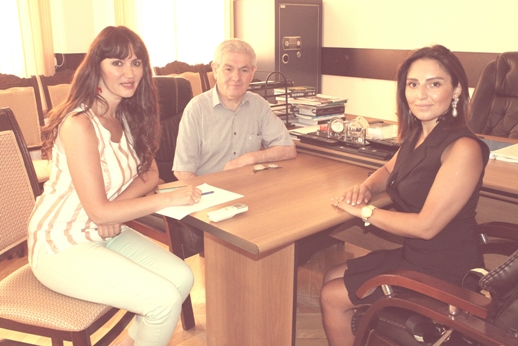 Scientist of the Istanbul University of Culture visited Institute of Folklore
29.07.2019 10:19 / CONFERENCES, ASSEMBLIES
Aytan Namazova, a teacher and doctoral student of the Turkic Language and Literature faculty of the Istanbul University of Culture (IUC), was a guest at the Institute of Folklore of ANAS.
Speaking at the meeting with Deputy Director of the Institute for Scientific Affairs, Ph.D. in philology, Assoc. professor Oruj Aliyev, A.Namazova said that the IUC and Turkic World Research Center intend to create the Turkic World Museum in Istanbul.
A.Namazova said that she would travel to the western region of Azerbaijan - Ganja, Shamkir, Gazakh, Agstafa and Tovuz to prepare materials on the folklore, ethnography.
Finally, the institute's publications were presented to the guest
©All rights are reserved. Citing to www.science.gov.az is necessary upon using news.