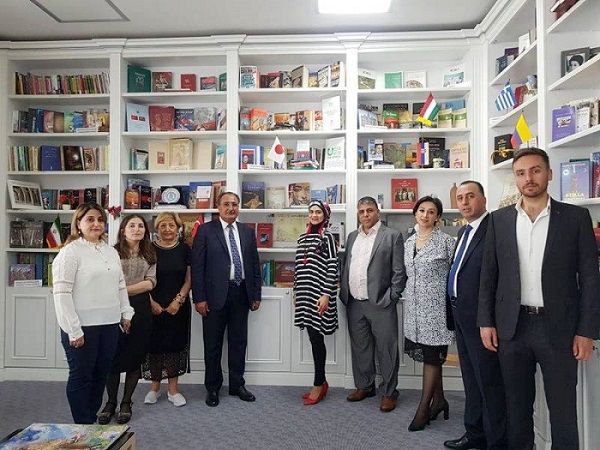 Jordanian parliamentarians visited the Central Scientific Library
12.07.2019 14:40 / CONFERENCES, ASSEMBLIES
Members of the Jordanian parliament, law experts and researchers have visited the Central Scientific Library of ANAS.
Guests of the library were acquainted with the new sources in the library during the last week with exhibitions on "Heydar Aliyev – 95", "Azerbaijan Democratic Republic – 100", "Ilham Aliyev", "Khojaly genocide" and "March 31 genocide".
The visitors exchanged views on legal documents in the Arabic and Persian languages protected by the CSL.
©All rights are reserved. Citing to www.science.gov.az is necessary upon using news.