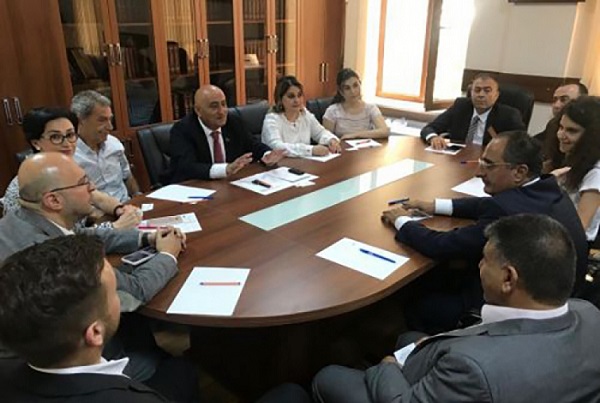 Institute of Caucasian Studies expands scientific relations
11.07.2019 09:39 / CONFERENCES, ASSEMBLIES
A delegation led by Member of Parliament of the Hashemite Kingdom of Jordan Mustafa Al-Hasavney visited the Institute of Caucasian Studies of ANAS.
Director of the Institute, correspondent member of ANAS Musa Gasimli spoke about the activity of the scientific institution and lined out the Jordan-Azerbaijan relations.
The guests expressed their interest in expanding scientific ties with the Institute of Caucasian Studies.
Then they got acquainted with the Central Scientific Library of ANAS.
©All rights are reserved. Citing to www.science.gov.az is necessary upon using news.