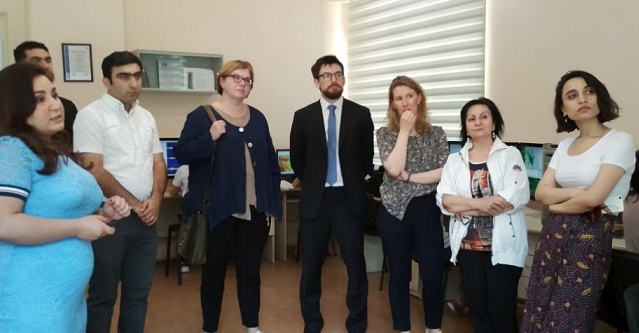 GEANT specialists visited ANAS ANAS Republican Center for Seismological Service
10.06.2019 10:37 / CONFERENCES, ASSEMBLIES
GEANT's international project manager Veronika Di Luna, Research Engagement officer Chris Atherton, procurement specialist Rita Mazeikaite visited ANAS Republican Center for Seismological Service (RSSC).
The guests were informed on complex seismological, geophysical, geodynamic and geochemical studies conducted at the RCSC. It was noted that, the provision of information resources of the RSSC passes through a scientific computer network.
At the same time, ANAS Institute of Information Technology has combined the network infrastructure of the Center with the national Eduroam server located in AzScienceNet data center.
Noting that, the European Commission is interested in seismological research in Azerbaijan, guests highly appreciated the done work.
©All rights are reserved. Citing to www.science.gov.az is necessary upon using news.