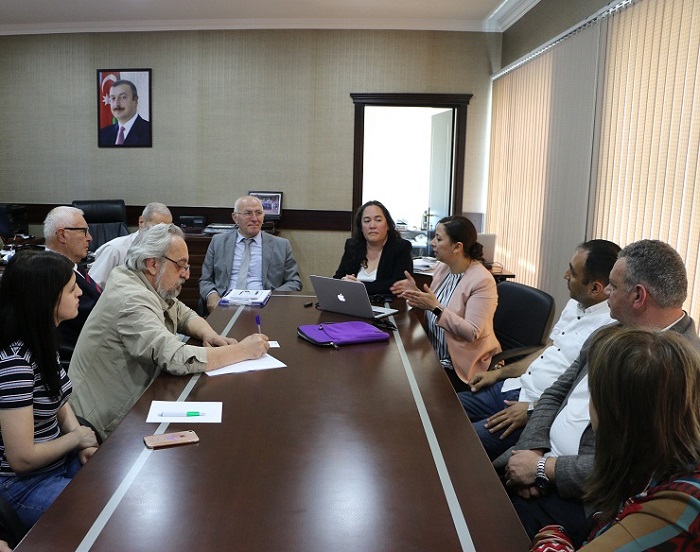 "Improvement of construction norms and rules in seismic regions" will give an economic benefit
23.05.2019 09:41 / CONFERENCES, ASSEMBLIES
Officer of the US Lawrence Livermore National Laboratory, Manager of the Seismic Cooperation Program Rengin Gok and Canadian Geology Service Tuna Onur have met with officials from the State Committee for Urban Planning and Architecture in Baku.
At the meeting held at the Committee of Azerbaijan Scientific Research Institute of Construction and Architecture, discussions were held on the construction norms and rules in the seismic regions currently practiced in developed countries of the world.
As a result of discussions, the amendments to the normative provisions have been supported and the need for joint co-operation for the implementation of these works has been noted.
The guests were accompanied by department heads of ANAS Republican Seismic Survey Center - Lala Fattahova, Telman Jafarov, PhD in geology-mineralogy, assistant professor Etibar Garavaliyev and others.
©All rights are reserved. Citing to www.science.gov.az is necessary upon using news.