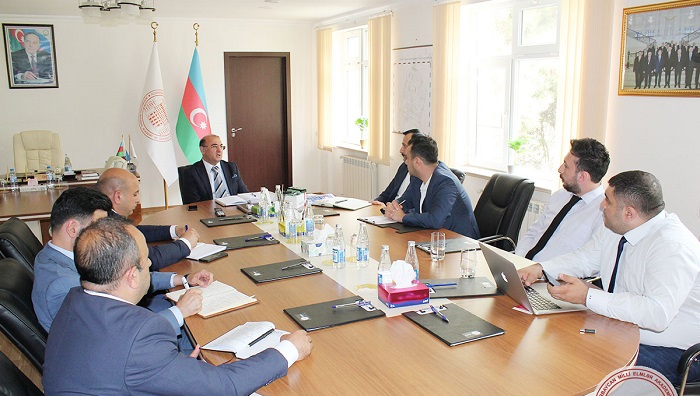 A meeting with representatives of "Smart Home" LLC at High Technologies Park
14.05.2019 17:00 / CONFERENCES, ASSEMBLIES
Founders of "Smart Home" LLC Elshad Huseynov and Elmeddin Khalilov visited ANAS High Technologies Park (HT Park).
The goal was to explore the possibility of joint implementation of innovative projects and to give the company status of a resident of "ANAS HT Park".
Director of HT Park, PhD in economics Nazim Shukurov met the guests. They were informed about the history of the technopark and privileges.
The company officials, in turn, said that "Smart Home" LLC is an organization that offers the most affordable solutions to the client, specializing in intelligent building and home automation. In addition, the "El Smart" smartphone manufactured by MMC has been programmed by local experts.
Later they exchanged views on future cooperation.
©All rights are reserved. Citing to www.science.gov.az is necessary upon using news.